Better Atelier, Better Processes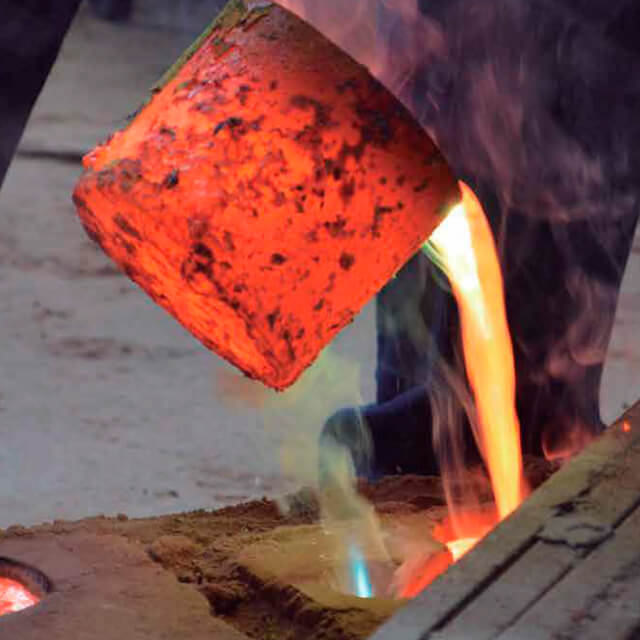 BELT celebrates better processes
BELT – Atelier
BELT with the support of INNPULSA – the entity of the National Government, attached to the Ministry of Commerce, Industry and Tourism that promotes innovation, entrepreneurship and development business for the strengthening of our country's economy – is developing a project that seeks a commercial strategy that also improves the processes, product and market management. A fundamental part of the project is the modernization of the paint and finishing line in the desire to completely eliminate the contamination of the products during the finishing processes. The design of new products and the management of markets are also an important part of the great objective set by the board of directors of the company that is to reach new ultra-luxury markets in New York and increase the level of recognition in the world of metal art.
We will continue to inform you of the future advances on this useful project.
___________________
BELT con el apoyo de INNPULSA – la entidad del Gobierno Nacional, adscrita al Ministerio de Comercio, Industria y Turismo que promueve la innovación, el emprendimiento y el desarrollo empresarial para el fortalecimiento de la economía de nuestro país – está desarrollando un proyecto que busca el aumento de las ventas en el mercado de Estados Unidos mediante el desarrollo de una estrategia comercial mejorando el proceso, producto y gestión de mercados.
Parte fundamental del proyecto es la modernización de la línea de pintura y acabados que busca aumentar los estándares de calidad y eliminar por completo las no conformidades en los productos.
El diseño de nuevos productos y la gestión de mercados son también parte importante del gran objetivo trazado por la junta directiva de la empresa que es llegar a nuevos mercados de ultra lujo en Nueva York y superar el nivel de reconocimiento en el mundo del arte en metal.
Los seguiremos poniendo al tanto de los futuros avances de este útil proyecto.