Sculptural Stair Overlooking The NY Skyline
We are thrilled to present the magnificent main staircase, located at a penthouse overlooking the iconic Manhattan skyline, a true architectural wonder crafted by our talented team at BELT. In collaboration with esteemed partners, including Carl Shenton from Shenton Architects, interior designer Kathryn Eisberg and Taconic Builders, we embarked on a journey to transform this space into something extraordinary.
Since its inception, The vision was clear: to create a standout feature that would become the defining element of this home. The result is a jaw-dropping staircase that extends from the first to the third floor, captivating all who gaze upon its detailed and striking design.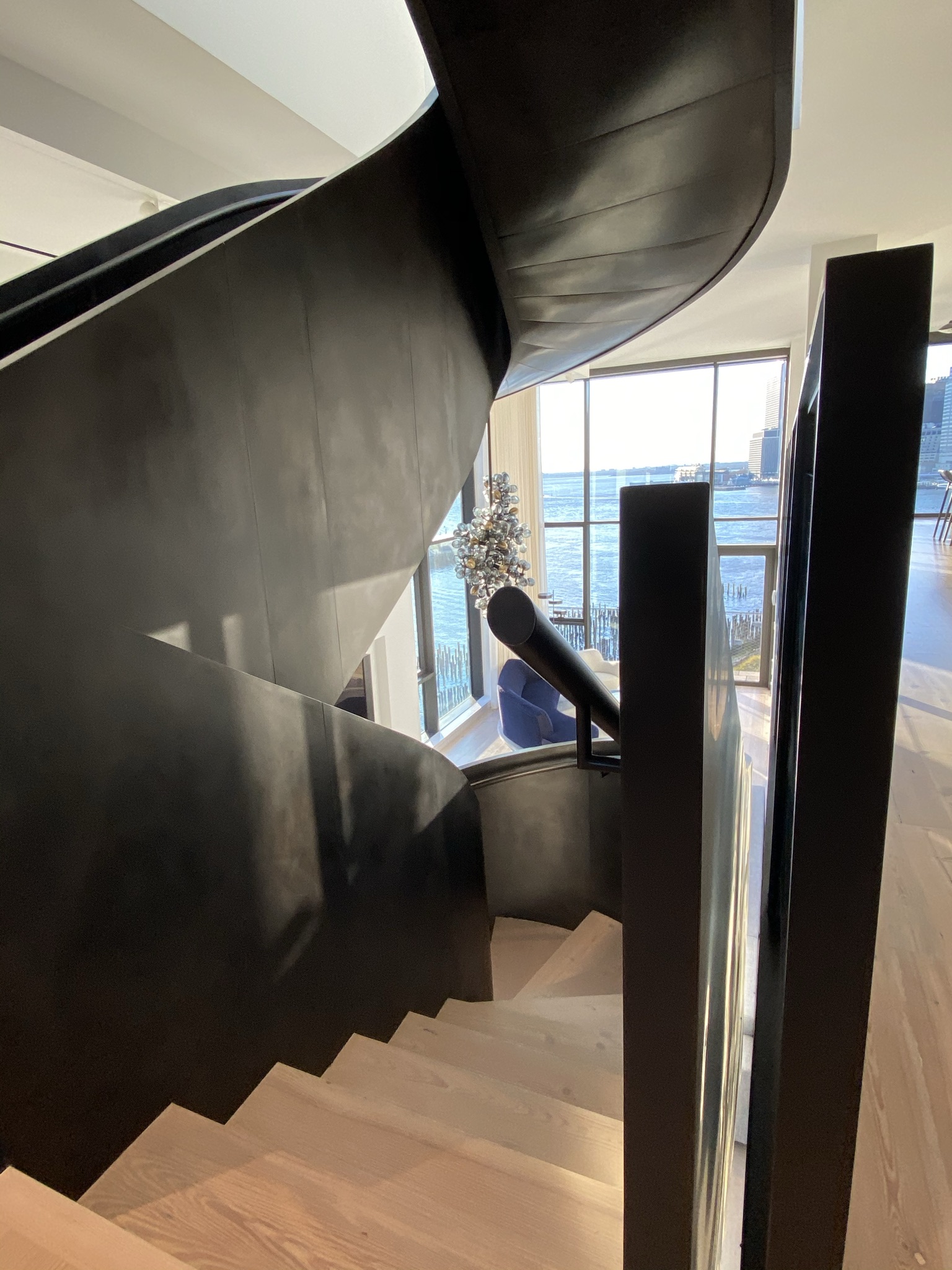 Through meticulous craftsmanship and a keen eye for detail, they seamlessly blended the pristine white walls with their chosen material: cold-rolled steel. This choice created a breathtaking contrast that truly elevated the space.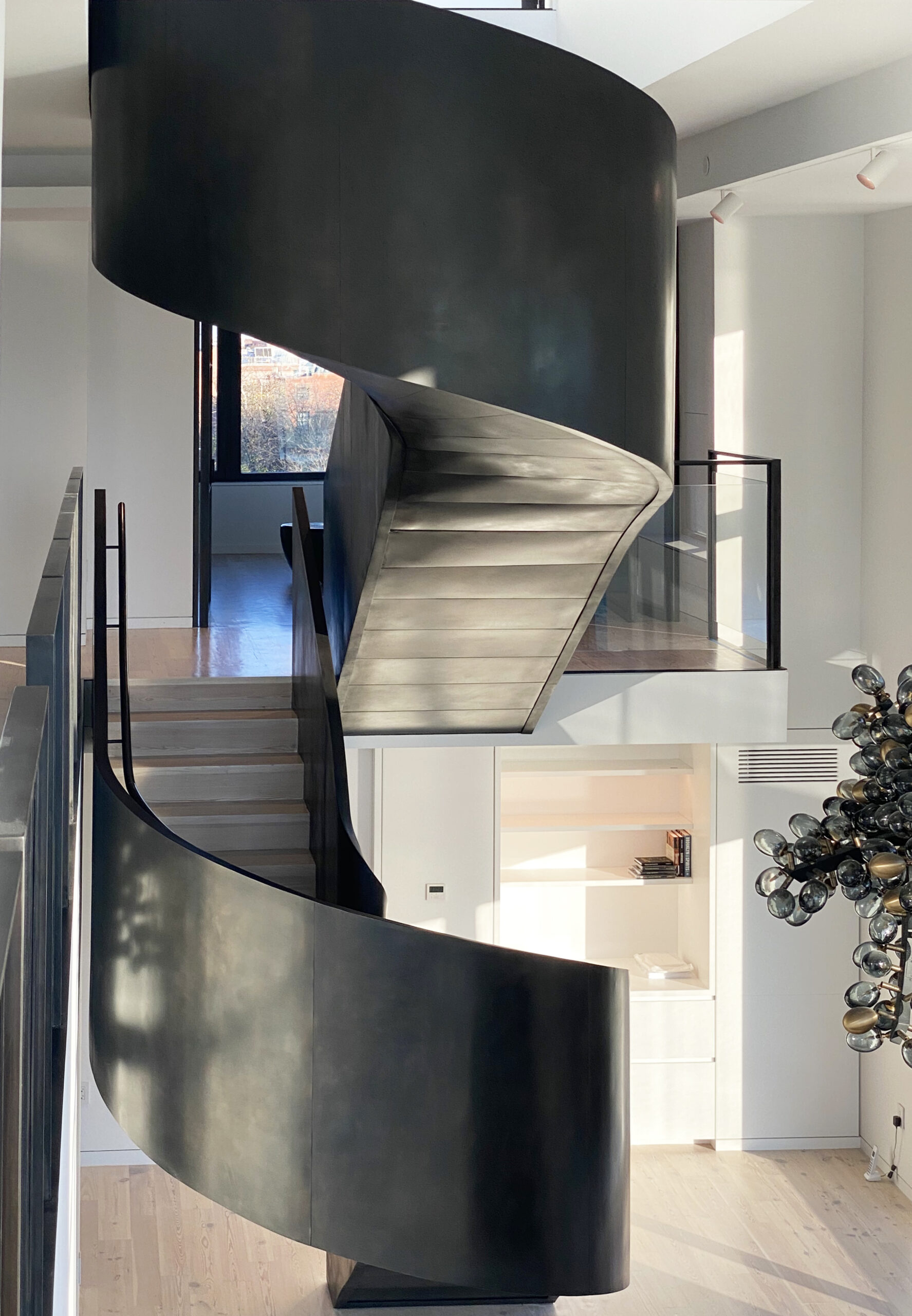 The staircase's unique shape demanded a specially tailored patina, expertly applied to achieve a beautiful bronze finish. The decorative panels, carefully crafted from the same material, boast a patina technique that beautifully recreates the allure of darkened bronze.
The fruition of this exceptional work of art was a labor of love, requiring three months of dedicated craftsmanship, followed by an intricate installation process that included the challenge of fitting it into an elevator as it couldn't be hoisted through the ceiling. The end result is simply breathtaking, a testament to the unwavering commitment, collaboration, and excellence demonstrated by our entire team at BELT.
We are delighted to share this architectural masterpiece with you, inviting your imagination to soar and your appreciation for exceptional design and craftsmanship to deepen.

Stay in touch with all our content on our social platforms: Instagram, LinkedInd and Pinterest