Clear Lines & Warm Colors
WE LOVE TO TRANSFORM SPACES THROUGH COMBINATIONS OF COLORS, TEXTURES AND FINISHES.
All the spaces are linked to the exterior through personal gardens where colors and textures are combined in perfect harmony with the furnishings present. Each space in the house is distinguished by the use of a color or material, where warm tones predominate, complemented by the natural light received from the gardens. The furniture reinforces the sense of simplicity and visual clarity of the spaces. The symmetrical cold rolled steel structures are complemented by the other glass, marble, aluminum and wood surfaces of the furniture. Rather than trying to stand out in the space because of their color or material, they seek to integrate and be a detail that continues the use of the distinctive color of each space.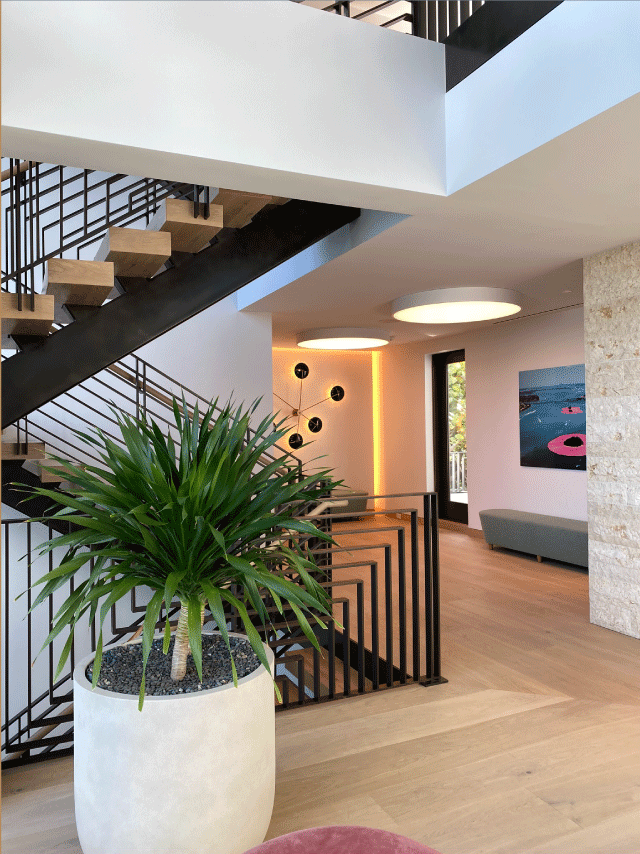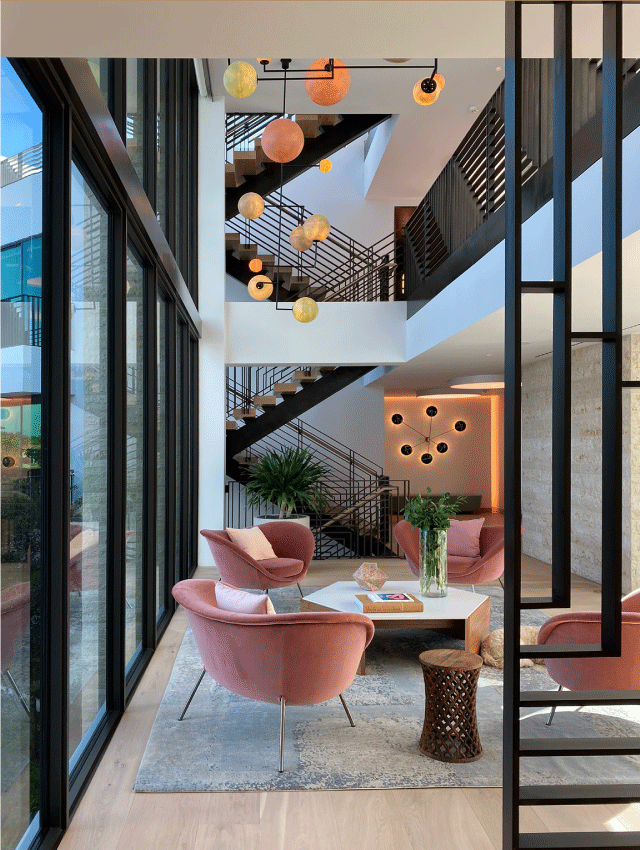 INTEGRATION OF ARCHITECTURE
AND DESIGN
The main floor communicates with the other rooms with a main staircase in the form of a straight spiral that hypnotizes with its perfect symmetry. Its central part has a double height void, the elements such as lamps and other lighting fixtures merge with this double height interior, generating a very interesting spatial proposal. As themes always present in the works of the studio, are the interior-exterior continuity, the relationship of spaces with nature, cross ventilation and natural lighting.
The intricate yet clean design evokes a labyrinth created from flat bars of cold-rolled steel, with virtually seamless joints and a hand-applied blackened patina, its design evokes the symmetrical shapes and geometries of the city and the exterior cold-rolled steel panels transform the geometry of cities into a rectilinear expression.
At the intersection of design, craftsmanship and engineering we find these unique metal design elements; Thanks to the close collaboration between the metal design team, the interior designer and the builder, this metal design introduces craftsmanship into contemporary architecture, enriching the extraordinary interior architecture of this contemporary Miami Beach residence.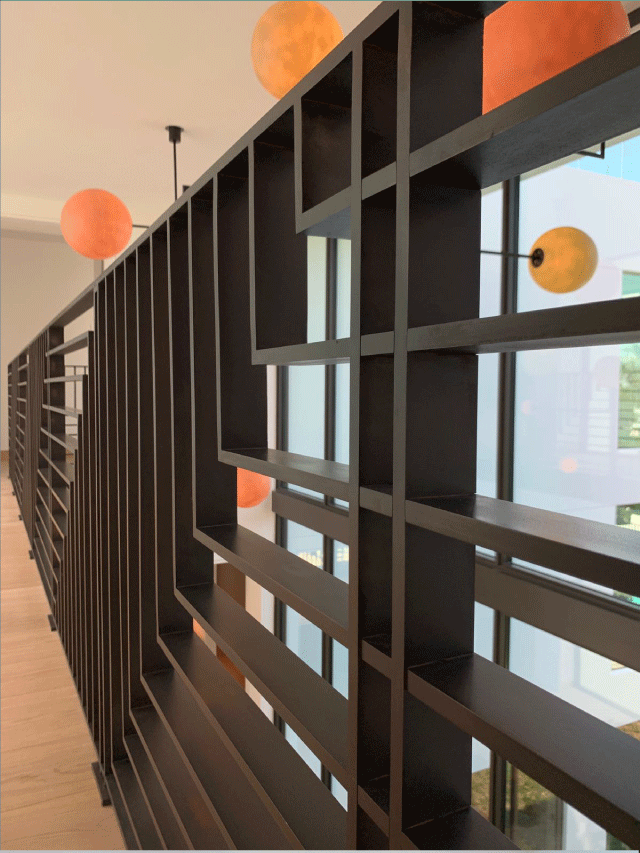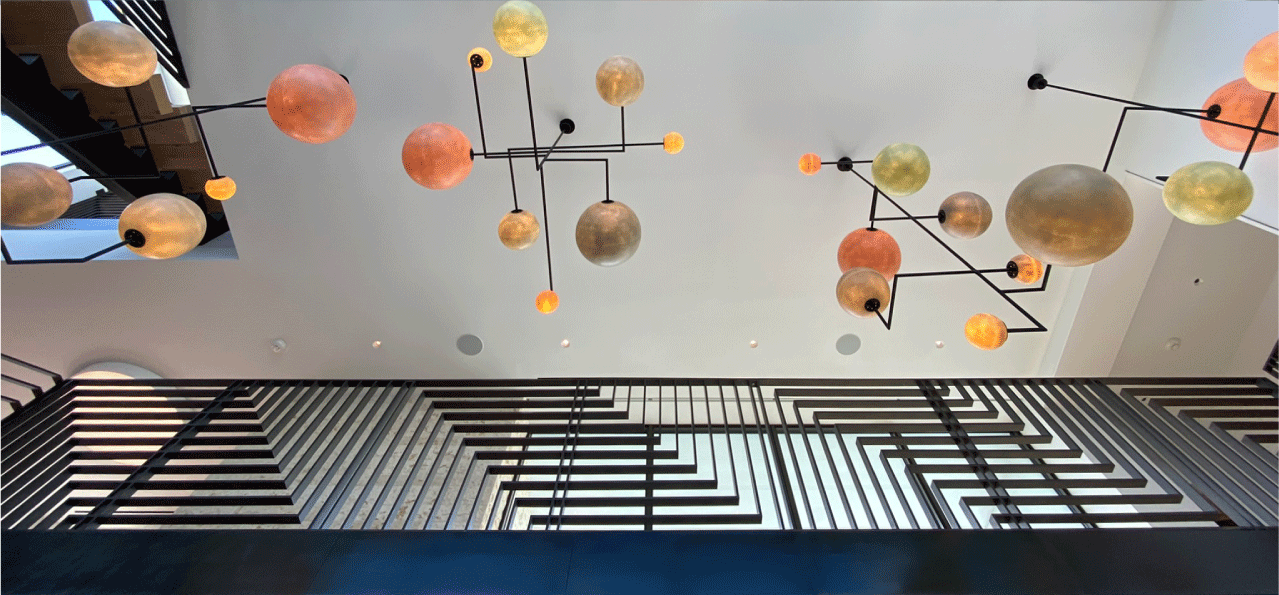 The architecture is based on contrast. Dark metallic finishes stand out while harmonizing with the surroundings.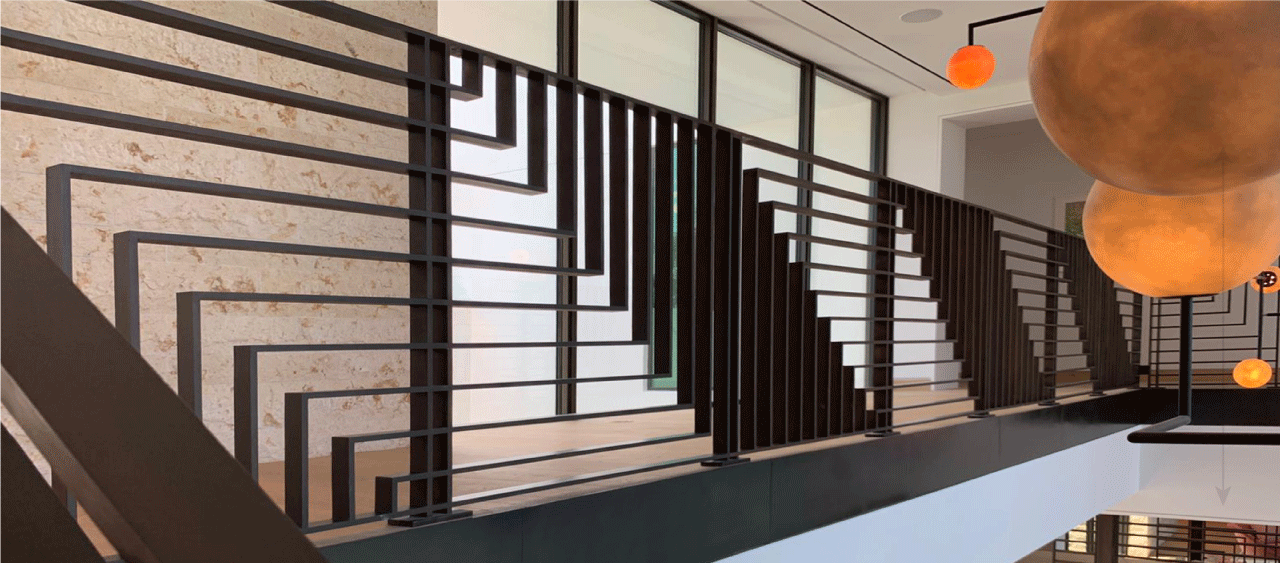 Clean lines and timeless geometry; a design inspired by the waves of the sea. Modern concepts are represented through metal.
Stay in touch with all our content on our social platforms: Instagram, LinkedInd and Pinterest