Recipient of the Mizner Award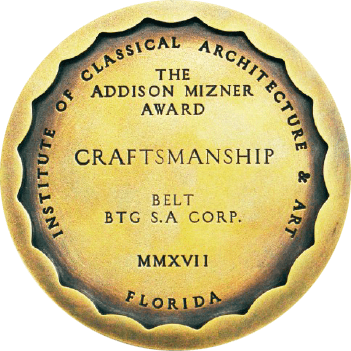 BELT celebrates excellence in Craftsmanship Award
BELT US
BELT has been awarded The Addison Mizner Award from the Institute of Classical Architecture & Arts -ICAA- for Excellence in Artisanship in the iron and bronze dedicated craftsmanship applied to the ornamental architecture and lighting of a Mizner style villa in Naples, USA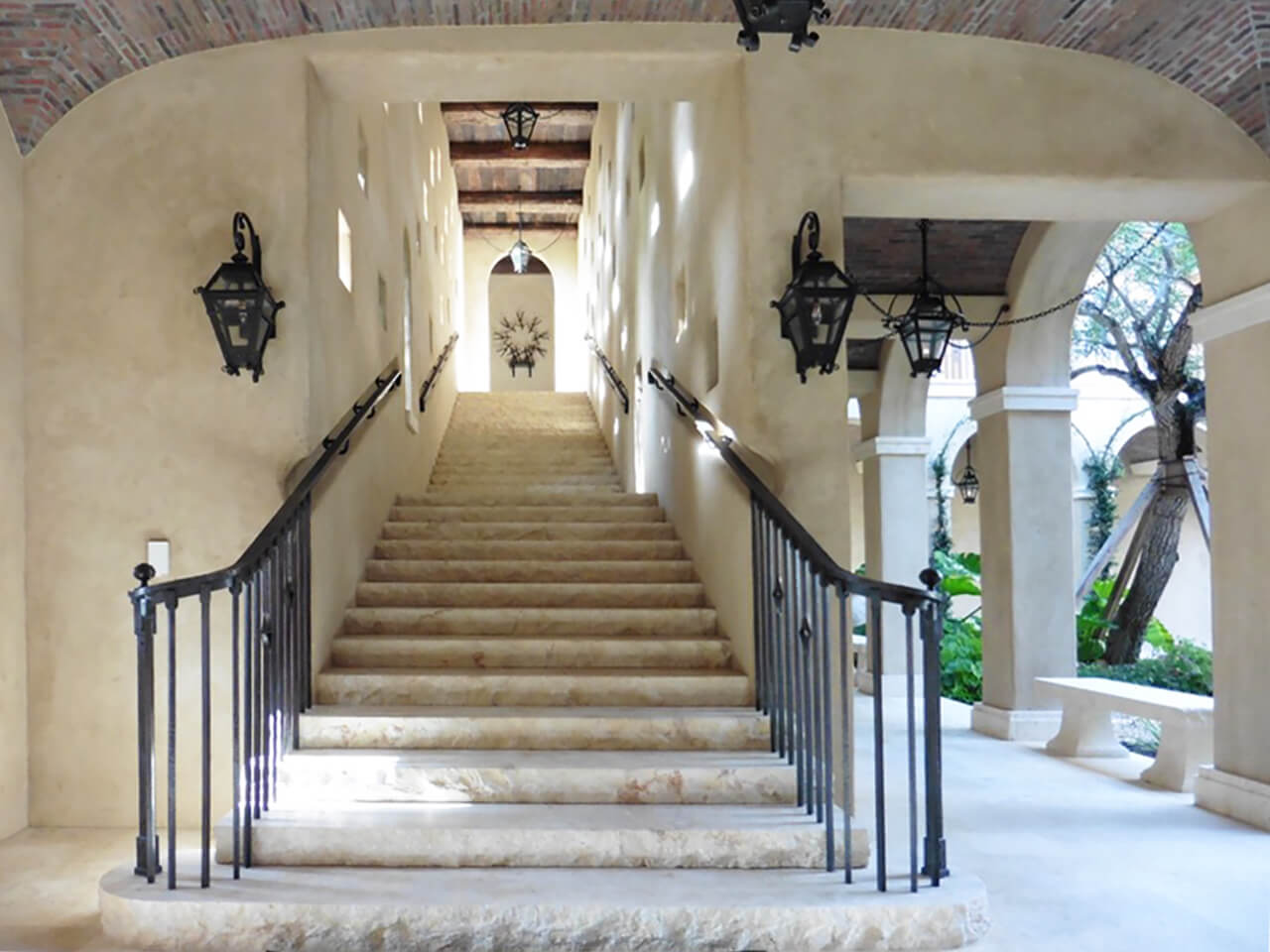 The ICAA's mission is to advance the appreciation and practice of the principles of traditional architecture and its allied arts by engaging educators, professionals, students, and enthusiasts.
The awarded project is a private residence in the city of Naples, The residence was designed by the firm of architect John Kuck and developed by Newbury North Associates.
The artwork at the villa: The Seduction of Metal Possibilities
Inspirations for the design of the house came from the homeowner's  extensive travel with his family. It is a compilation of a series of intercultural moments recorded in their minds and interpreted by the team of designers. BELT made all the ornamental metal of the house — from the doors of the vehicles to the forged railings — including small details such as custom taps and the metal loops of the rough wooden trunks of the pergolas. More than 100 items were designed and crafted for this Mizner style villa.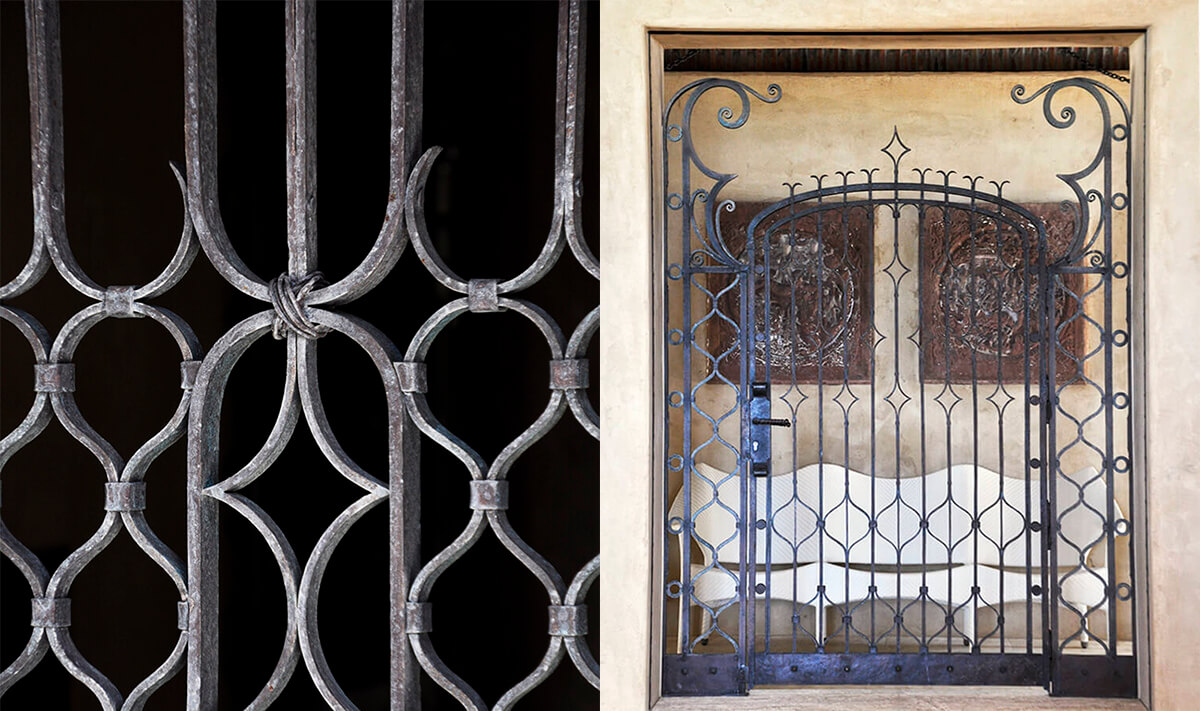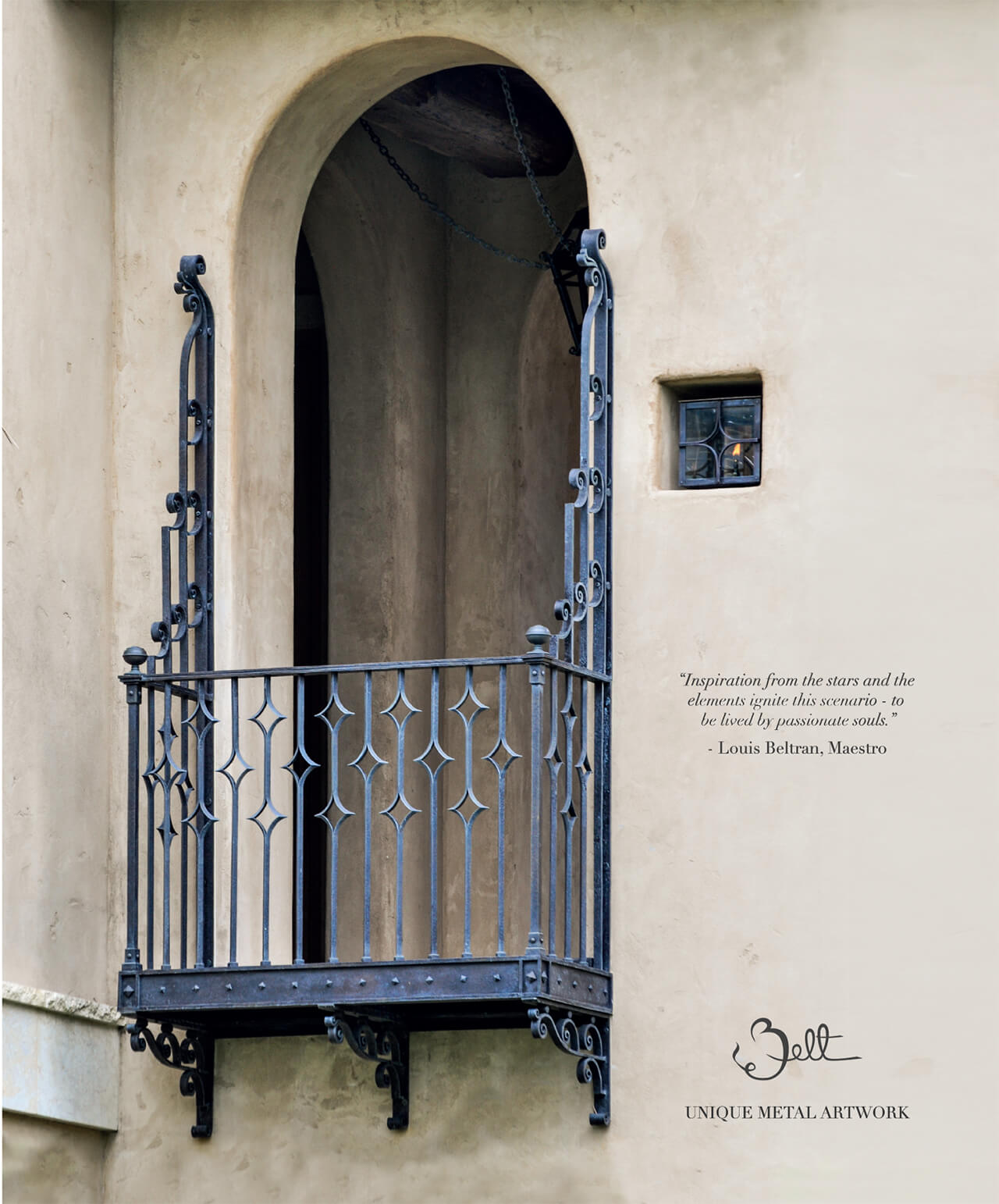 Extreme attention to detail in every bar. Large amount of hours invested in the assembling and detailing processes to deliver an ultra-high quality pieces.
Each design is unique using similar form codes from the rest of the project´s pieces.
Visit www.belt.com.co to see more of BELT's unique metal artwork.