The outstanding Recreation of Paris Rocaille Architecture
Among the inlets and pristine waters of the beautiful Sarasota Bay a three story residence stands out from the others, it´s French architectural style is the inspiring reinterpretation of The Hôtel Biron, museum of the magnificent Artist and Sculptor August Rodin, in Paris. Its views and fine detailed ornamental work enhanced the beauty of the architecture and spaces of this Chateau.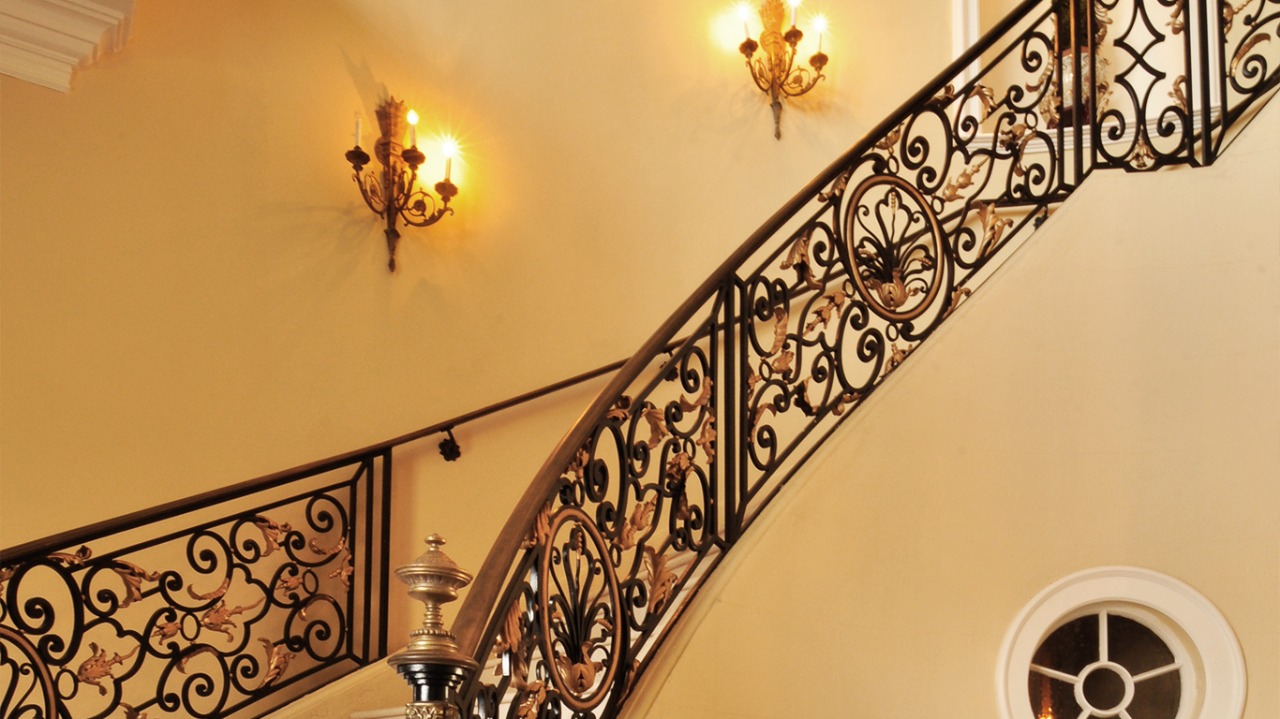 BELT was commissioned to design and fabricate the custom metal pieces for this reputable client, for which our maestro Louis Beltran with his decades of experience interpreting dreams and materializing them in luxury art, and with his French Academy background was an important key of this project for a full client´s satisfaction.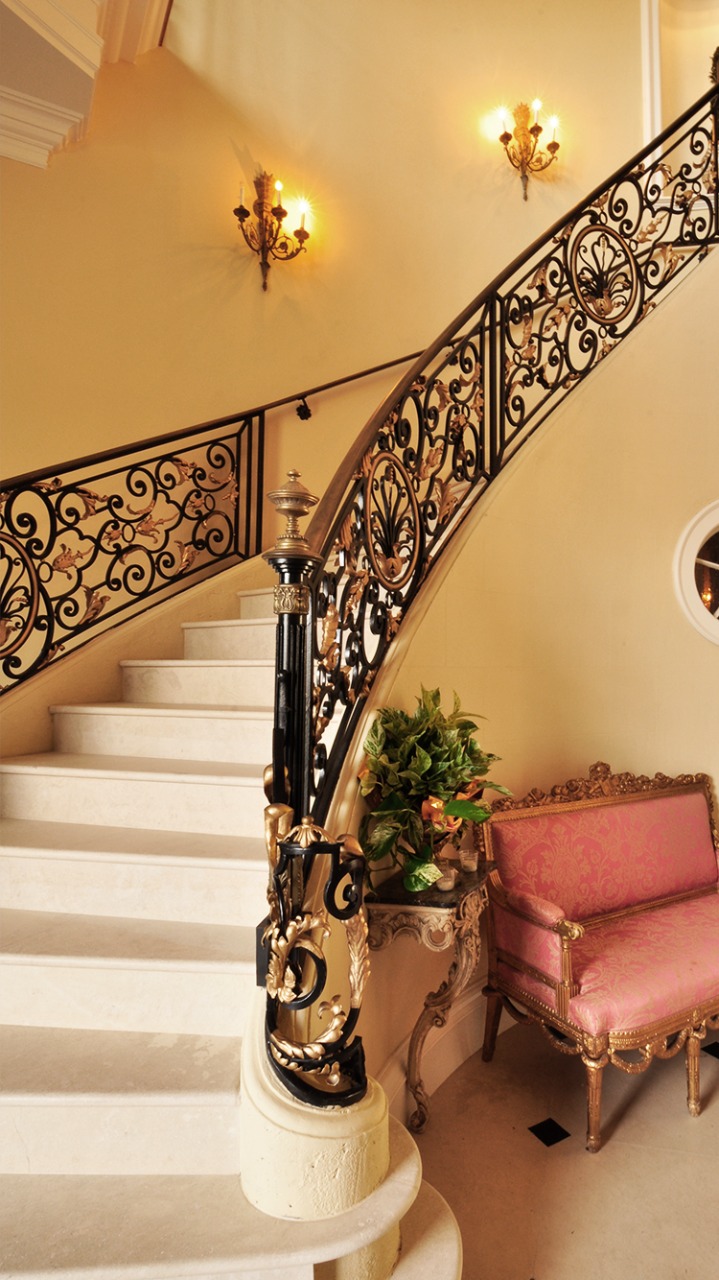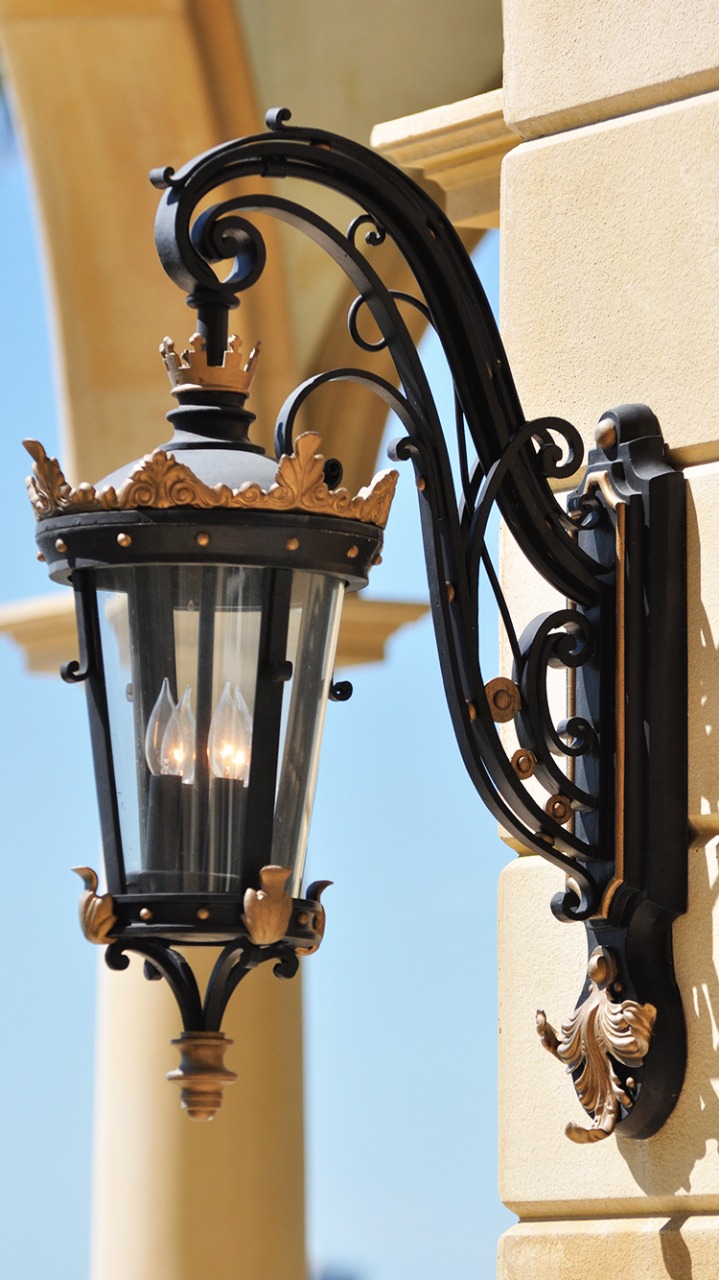 Among the pieces, BELT tailored and designed the grand staircase railings, interior balconies over the Grand Salon, spiral staircase and balconies for the two-story library, guest house´s and north tower railings, full set of exterior 
railings with custom heights for different areas around the building, driveway 
gates and fences, and a wide variety of lanterns. All were hand made by a team 
of artisans focusing on, every detail to fulfill our client`s dream.