We are a group of 100+ people who are passionate about metal and its possibilities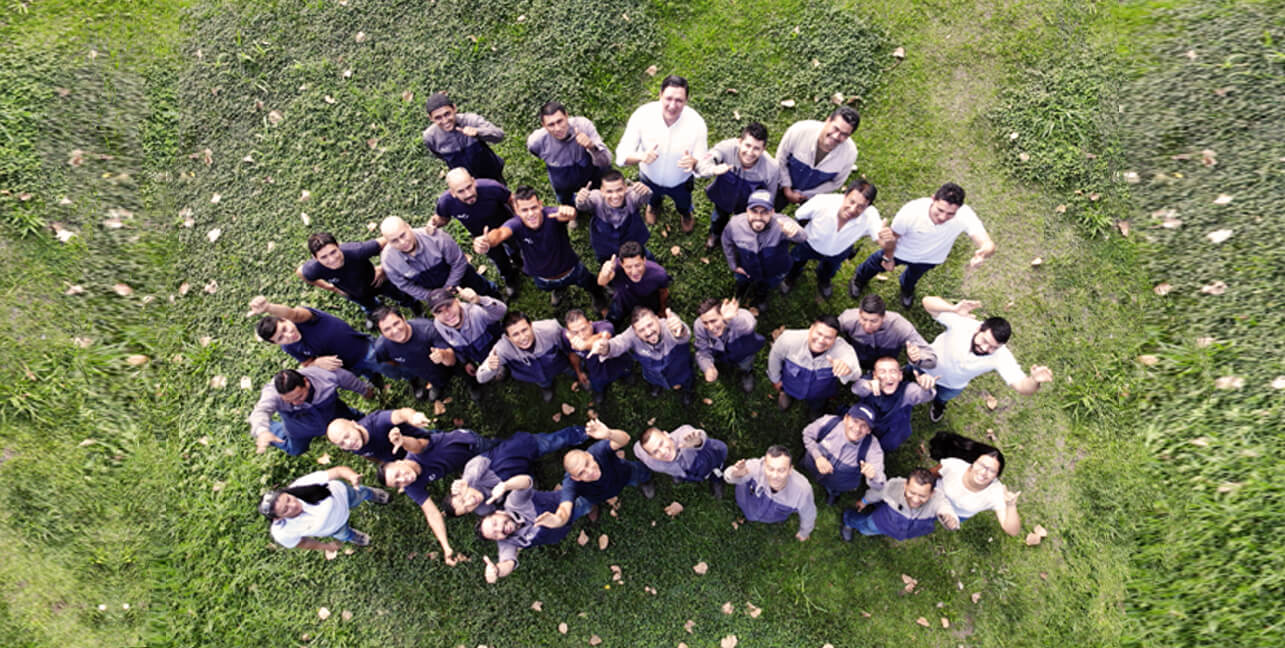 Featured Team
THE CRAFTSMANSHIP & MANUFACTURING TEAM
The ones who turn plans into pieces of art
BELT IS A FAMILY BUSINESS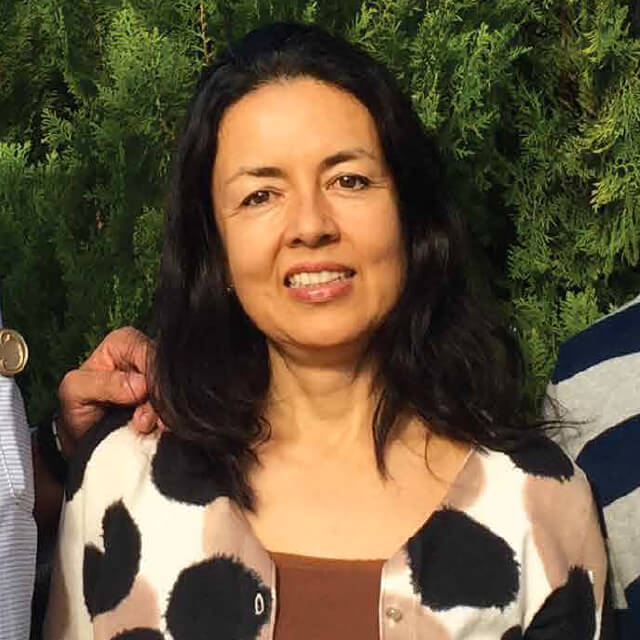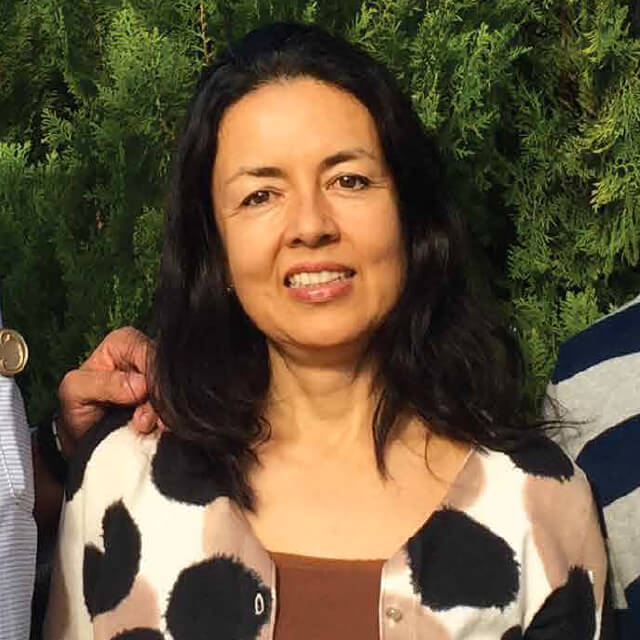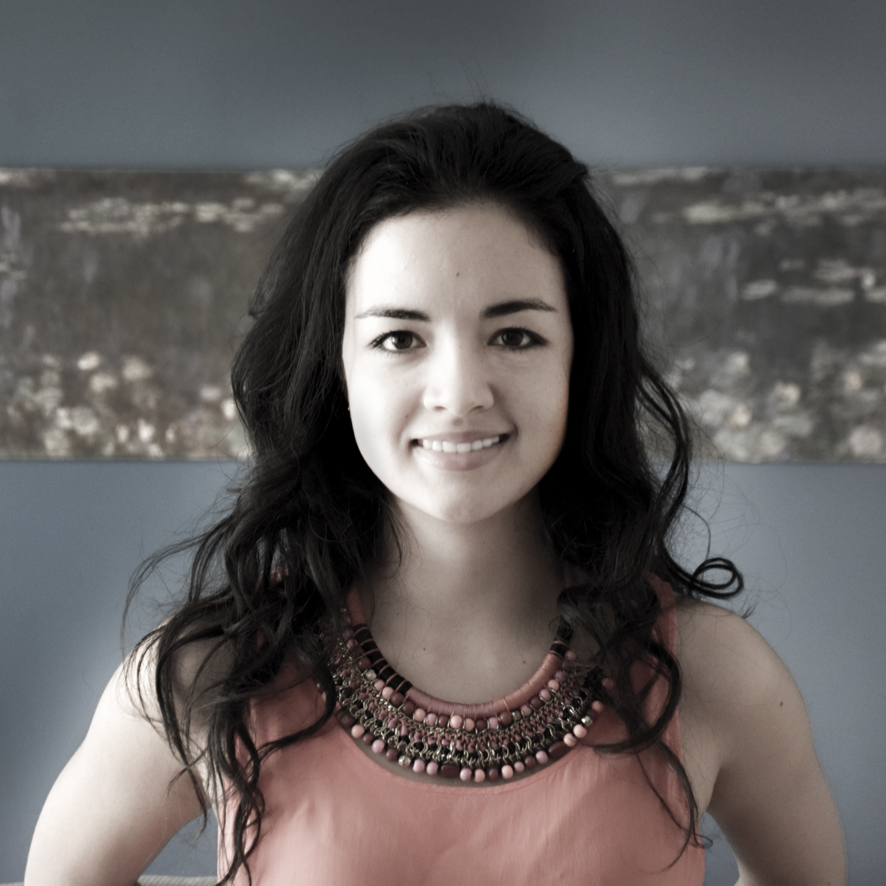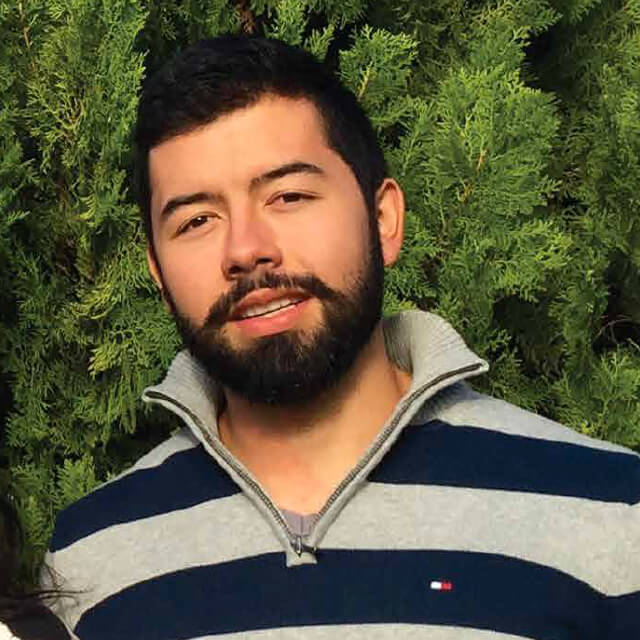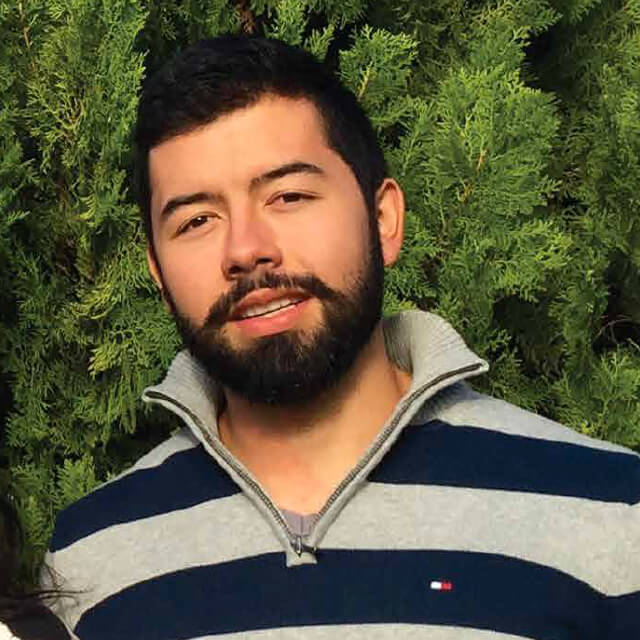 THE TEAM
The craftsmen, artists, designers, architects, engineers at the Atelier.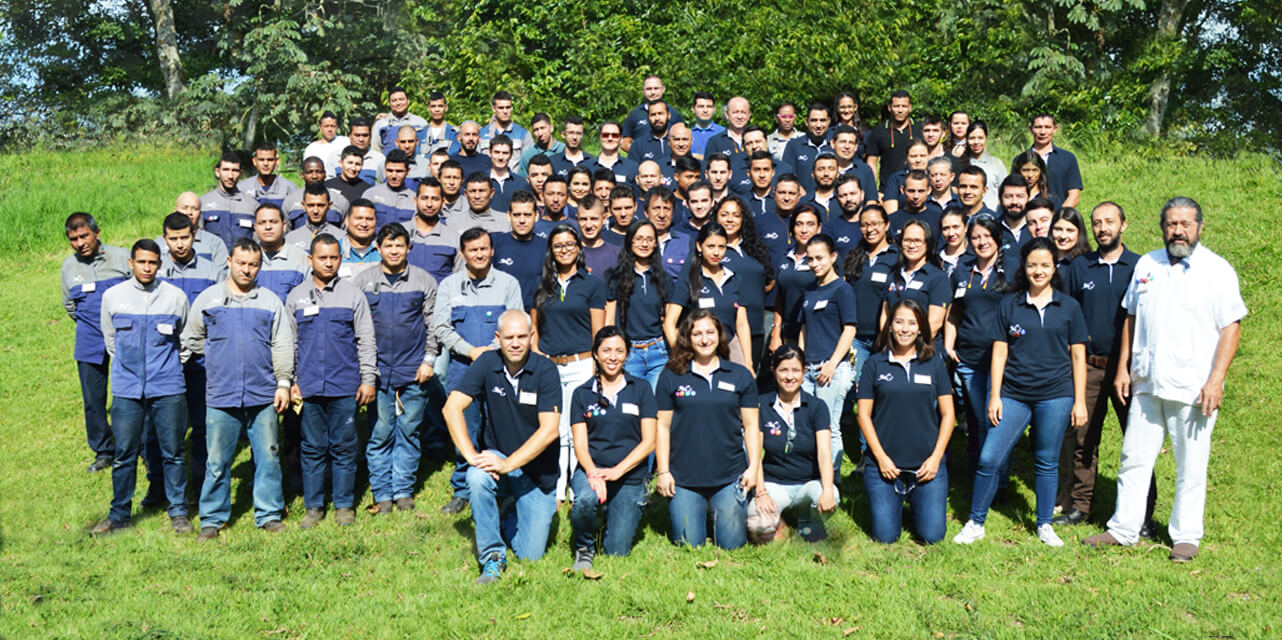 DESIGN & DEVELOPMENT
Where the dream is brought down to a creative pencil & paper and then optimized in plans.
From left to right: Felipe Bueno, Cesar Quintana, David Hoyos, Diego Perez, Daniela Cárdenas, Yury Martinez, Edward Colorado, Luisa Gómez, Luis Gabriel Santamaría, Nelcy Betancourt , Alejandro Jaramillo, Natalia Ocampo, Cesar Serna, Jorge Silva, Juan Arias, Jonathan Serna, Julian Cubides.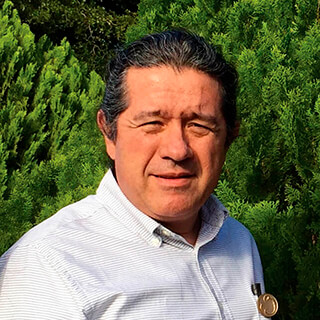 Louis Beltran
Artist
Louis is the artist and founder of BELT. After completing his bachelors in architecture, Louis followed Angela his future wife and partner to Paris where they both earned Master's degrees in Architecture. Louis' was in Urban Design. He also finished his art studies in the École de Beaux Arts. He leads the creative process combining his passion for art, architecture and craftsmanship.
LUIS GABRIEL SANTAMARÍA
Chief Operations Officer
Luis Gabriel knows how to manage time and quality. He is an expert in project development. His greatest motivation at BELT is to see how high-quality, hand-crafted products are installed in the project, exceeding the clients' expectations, on-time. He holds a MBA in Luxury Companies from ESDEN-Istituto Marangoni, Milan.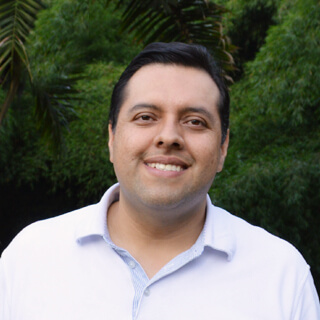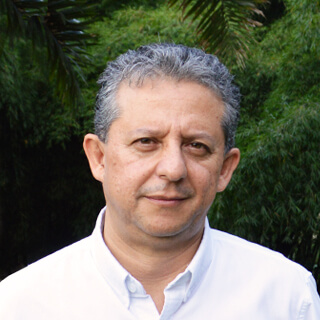 JORGE SILVA
Design Leader
Jorge is the right hand of artist Louis Beltrán. He knows how to interpret the artist desires on paper. Since he has traveled different paths at BELT, he is the one who can transfer all the metal possibilities to our designs. Jorge looks forward to create more innovative designs to our clientele.
ALEJANDRO JARAMILLO
Product Development Leader
Alejandro is methodical and has great attention to detail. His mission is to translate designs into production plans that fit perfectly to the architecture where they will be installed. This way, craftsmen can focus on product aesthetics and finishing results which is key to our luxury products.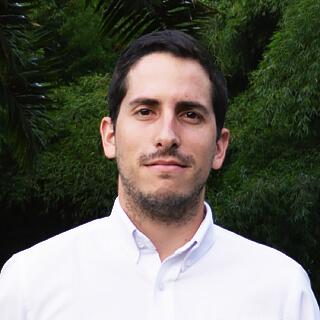 MANUFACTURING TEAM
Where plans become a piece of art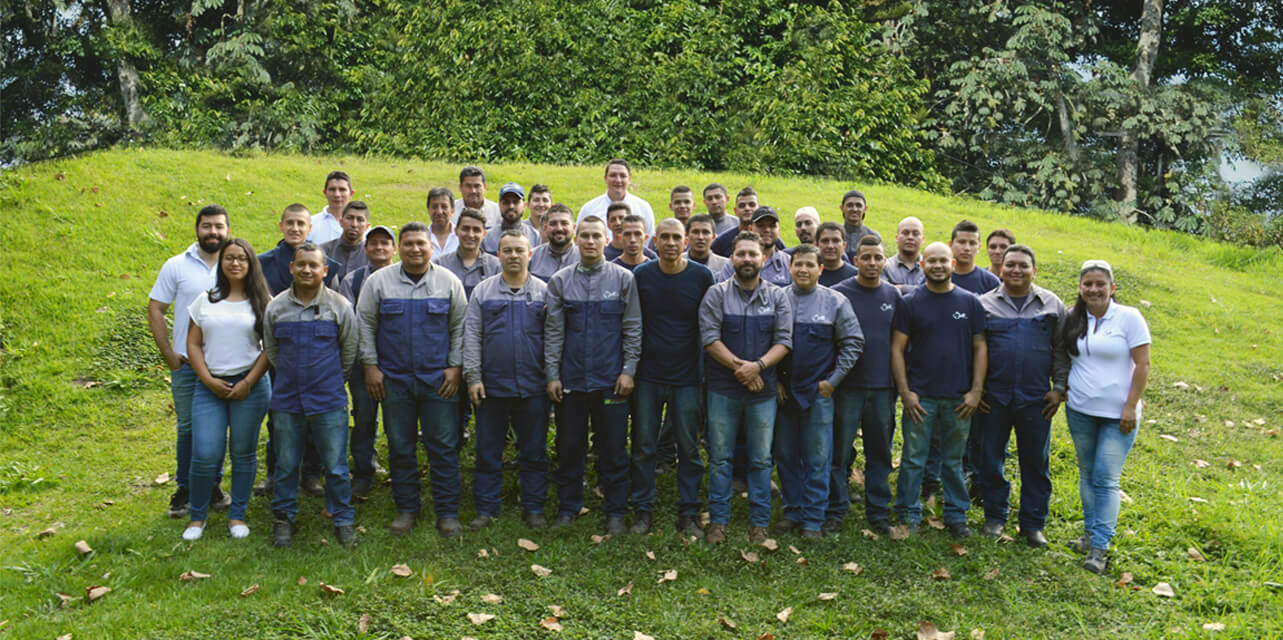 From left to right: Federico Beltrán, Valentina Trujillo, Wilmer Tobón, Ricardo Valencia, Fernando Martinez, Cesar Gonzalez , Avelino Joya, Fabio Camayo, Alberto Chivatá, Omar Mejía, Gonzalo García, Johny Gutierrez, Uber Garcés, Alejandro Ceballos, Julián Marín, Jefferson Daza, Diego Calderón, Norberto Campillo, Johny Buitrago, Javier Gonzalez, Sebastian Duque, Alexander Mapura, Johany Toro, Cesar Serna, Alejandro Cifuentes, John Jairo Castañeda, Juan Carlos Naranjo, Jorge Villarraga, Cesar Ariza, Jhorsen Caro, Juan David Ramirez, Nestor Anzola, Aldemar Londoño, Darwin Castro, Jesus Cardona, Hector Villalba and Millerlay Moreno.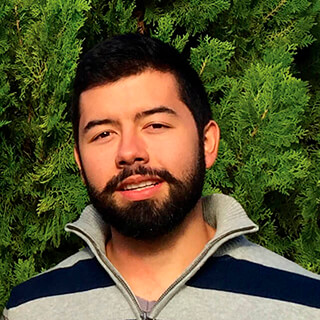 FEDERICO BELTRAN
Designer + Architect + Manufacturing Director
Federico, from a very young age, has been involved in all processes of the company. His elevated knowlegde on quality, production and materials combined with the experience of the artisans makes this team unique. His main motivation is to feel proud of the transformation of materials into pieces of art that are admired around the world.
FERNANDO MARTINEZ
Artisan + Assembly Leader
Fernando started his forging carreer in BELT at the age of 19. He worked hard to become the best artisan in metal. Now he is head of the assembly teams and works together with them to looking for the best practices to achieve the highest quality possible needed for our pieces.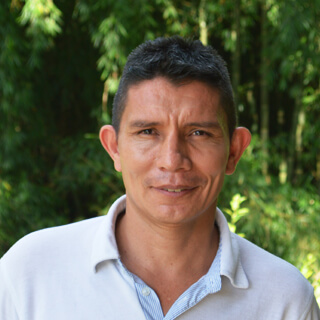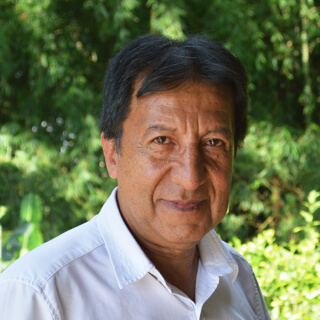 ALBERTO CHIVATA
Designer + Artisan + Finishes Leader
Alberto is expert in the final touches of all our products. He knows what works best for the different locations where the pieces are installed in order to last longer. He ensures all processes before giving final touches. Thanks to his experience in product development he has great eye for pieces to look perfect and as desired.
DIEGO CALDERON
Engineer + Delivery Leader
Diego is extremely organized. He is the one responsible of preserving the integrity of the piece until it gets to client. He is the one ensuring that the final custom made piece lands in the same conditions as when it was finished by the craftsmen to the clients project.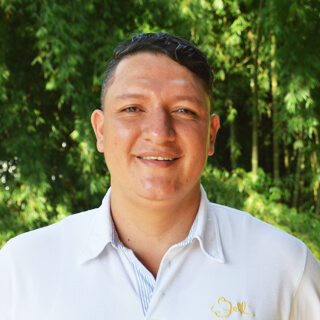 SUPPORT TEAM
Engineers, more designers, ones in finance, IT and some others in human talent development are the ones that keep things flowing great at BELT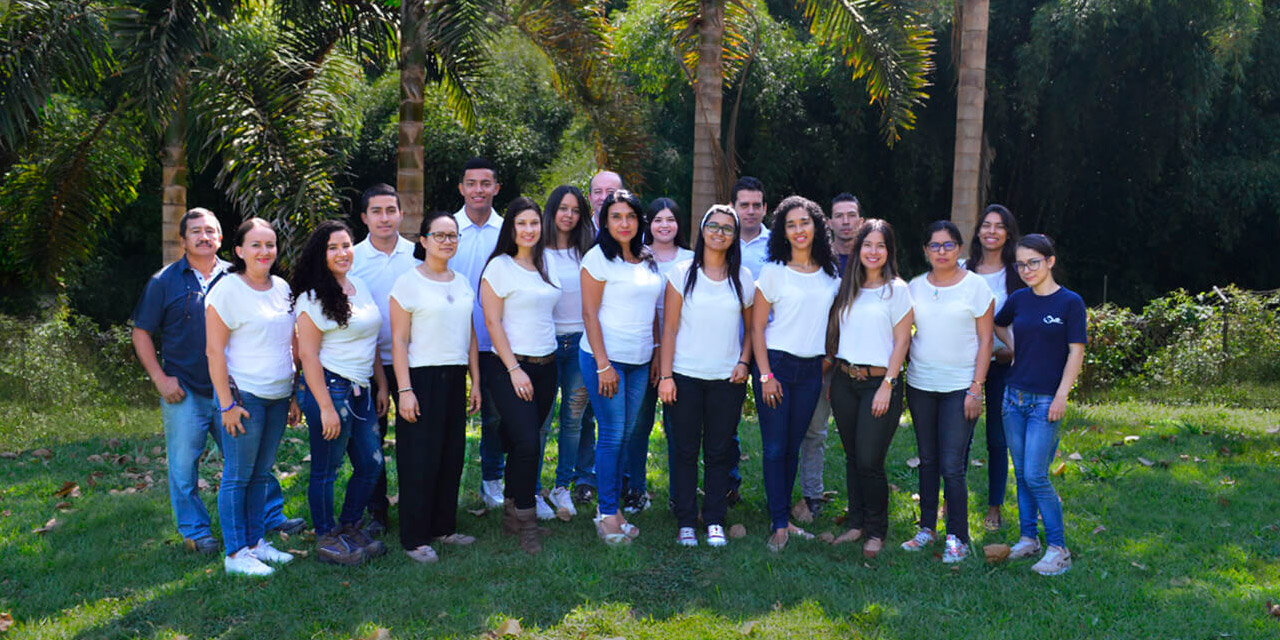 From left to right: Arturo , Marta Grajales, Luisa Echavarría, Jose Jaramillo, Lorena Valenzuela, Esteban Villa, Viviana Vivi, Juana Tacuma, Carlos Briñez, Claudia Alvarez, Daniela Ramirez, Natalia Ocampo, Julián Cubides, Nataly Rodriguez, Jhony Buitrago, Ana Carolina Giraldo, Eliana Mancera, Melissa Mogollón, Daniela Cárdenas.