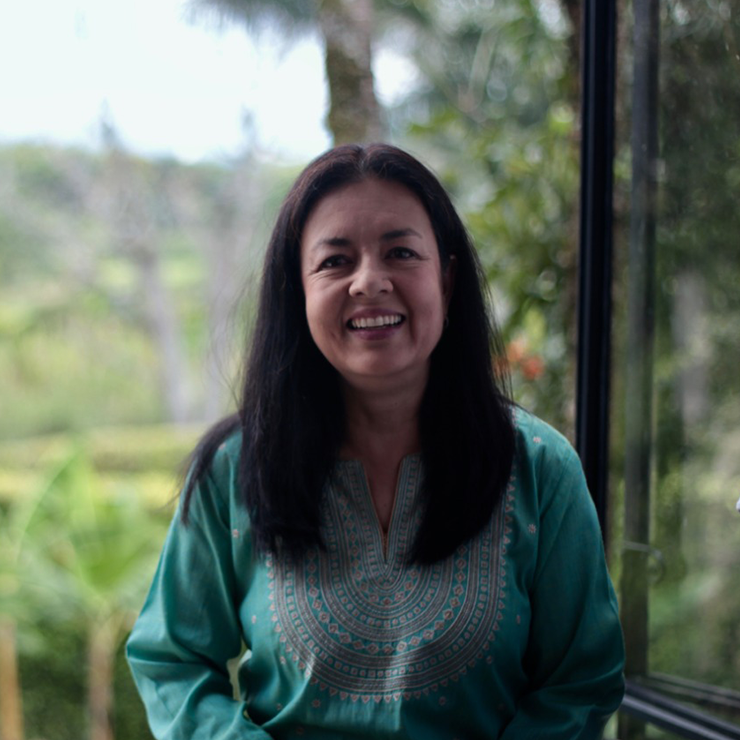 Chief Sustainabilty Officer
Luz Angela is the Co-Founder of BELT. She is the second of five siblings and grew up in a family of architects, surrounded by the good architecture of Bogota in the '50s. Her father was one of the first construction architects in Bogota and the founder of the first prefabricated company in Colombia; her mother was one of the first interior decorators in the city. Luz Angela graduated as an architect from the University of America and did a specialization in industrialized construction in Paris; she also studied plastic arts at the National University, where she met Louis. Her studies in industrialized construction, architecture, and art were essential to BELT's success. During these 35 years, Luz Angela has led the creation and empowerment of key departments such as the financial area, supplies, warehouse, production, quality, human resources, and general services. Luz Angela was BELT's first salesperson.
Ángela started at BELT as a sales representative. After the rapid growth of the company, she became the logistical and administrative support. Among her contributions is the research for the successful design of the first BELT product that went on sale called PLANOFÁCIL, a pioneer product in the market. It also conducts market research for forging products and all its variants, resulting in more than 50 projects served by the company in 1994. To certify the company in the ISO-9001 quality standard, he supports creating the company's quality system and the documentation of the processes. He is currently a member of the company's board of directors supporting the new family generation, Valentina and Federico Beltrán.