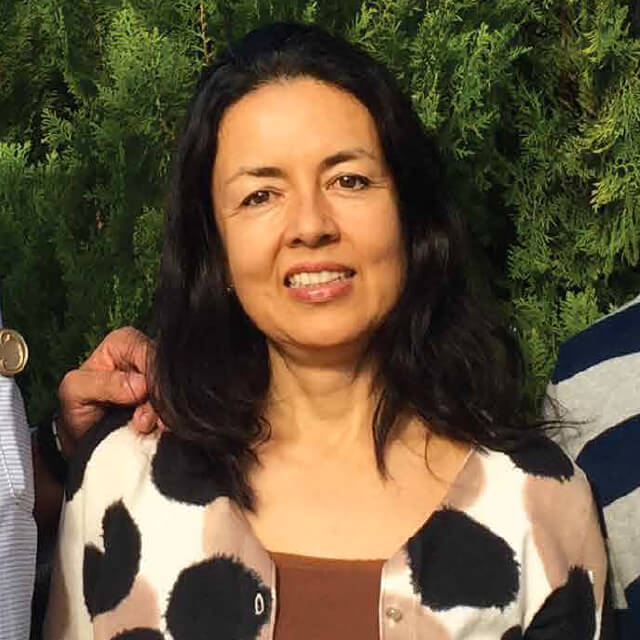 Luz Angela, daughter of an interior designer and an architect, finishes her studies, also in architecture, in Colombia. There she meets Louis Beltrán, her future husband and partner. Both travel to Paris to complement their studies. She made a professional emphasis on industrial construction and construction pathologies at the Paris Institute. Her inclination for problem solving strategies was evident. In 1985, they returned to Colombia and founded BELT, the first company in Colombia to export architectural metal. 
From 1985 to 1998 BELT grew into a successful company developing ornamental metal works, antique furniture lines, light fixtures, and office storage systems across several brands. The company had stores in Bogota, a distribution network across 10 cities, and manufacturing plants in both Bogota and Quindío. Over this decade Louis and Luz Angela also had 3 children, Valentina, Federico, and Maria Andrea. 
Angela starts at BELT as a sales representative and after the company's rapid growth she becomes the logistical and administrative support. Among her contributions is the research for the successful design of the first BELT product that went on sale called PLANOFÁCIL and which is still marketed today, being a pioneering product in the market. She also conducts market research for the forged products and all its variations resulting in more than 50 projects handled by the company in 1994. In order to certify the company in the ISO-9001 quality standard, she supports the creation of the quality system of the company and the documentation of the processes. She is currently a member of the board of directors of the company supporting the new family generation, composed of Valentina and Federico Beltrán.