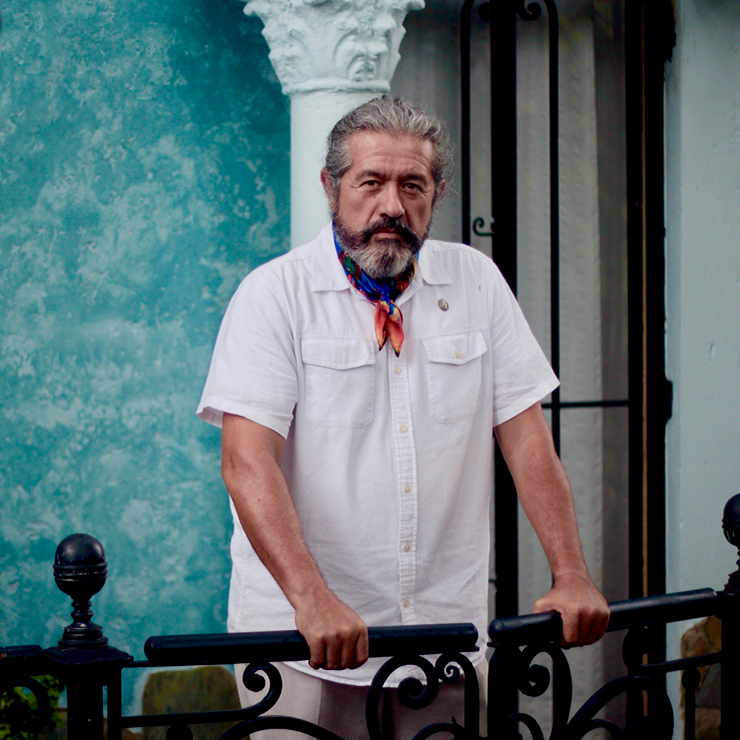 Louis Beltran is a teacher, artist, architect, entrepreneur, and founder of BELT. Born into a family of dreamers, engineers, and artists in the provincial region of Armenia, Colombia, Louis was nurtured in an artistic and creative environment from an early age.
In addition to creative influences, Louis attributes his success to growing up surrounded by nature and a strong spiritual connection. As a child, he was the eternal explorer, roaming daily to discover birds, animals, and plants and experimenting by drawing and sculpting what he saw. As he grew up, the explorer found his passion in books of all kinds. A comprehensive reader, Louis was driven to research and study everything from history and spirituality to science and engineering. As a teenager, he found his competitive spirit and go as a championship tennis player, which also led him to build strong social and professional relationships. Naturally, it was upon this rich cultural experience that Maestro's foundation was formed. 
After completing a degree in architecture and continuing his studies at art school, Louis met his wife, the love of his life, architect and interior designer Luz Angela Garcia. Together they pursued their Master's studies in Paris. Upon their return, in addition to their architecture studio, they created BELT as a studio that combined their renewed passion for the classical fundamentals of art and design. 
From 1985 to 1998, BELT became a successful company that developed ornamental metalwork, antique furniture lines, lighting fixtures, and office storage systems for various brands. The company had stores in Bogotá, a distribution network in 10 cities, and manufacturing plants in Bogotá and Quindío. During this decade, Luis and Luz Angela also raised 3 children, Valentina, Federico, and Maria Andrea. 
In 1998, to manage the economic crisis in the construction and real estate sector, Louis made the decision to move BELT's headquarters and operations to Quindio, his childhood home and a place from which he could set his sights on new frontiers, inspired by the creativity he knew in his youth. Shortly after that, the Quindío region was the center of a significant earthquake that turned BELT's facilities and most of the surrounding area into rubble.
Leveraging his solid foundation, professional experience, faith, and winning mentality, Louis decided to rebuild and regenerate operations in Colombia and establish a company presence in the United States. After 35 years, BELT maintains complete operational activities in Colombia with offices in Florida and New York. It serves an international clientele in all corners of the world.